If you or your clients are the victim(s) of a forgery, or think you may be a victim of an altered document... I can help.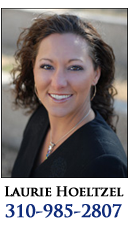 I can facilitate you through your confusing and challenging time and assist you through the process of proving the document (contract, check, will, signature card, etc) is a forgery or not. Call us for a professional expert opinion concerning your questioned document in California, the USA, and/or Worldwide.
We will give you our utmost attention in a timely and professional manner. In most cases you will have a verbal opinion within 24-48 hours. All cases are reviewed by nationally recognized "expert" document examiners to ensure you the best possible accuracy in each and every case.


Laurie Hoeltzel serves Lake County, Lassen County, Madera County, Marin County, Mariposa County, Mendocino County, Merced County, Modoc County, Mono County, Monterey County, Napa County, Nevada County, Orange County, Placer County, Plumas County, Riverside County, Sacramento County, San Benito County California, CA, Handwriting Expert
Here are three immediate ways to invest in yourself with Airforce Veteran, California Handwriting Expert, Dr. Laurie Hoeltzel PhDc. Special pricing is available in May!:
1) The Bronze Package
Verbal Opinion for Document Examination
*(from $295.00) Now just $199.00
Our experts have had years of experience working with clients in every state of the USA, dozens of foreign countries, and made appearance or were consulted on major television and radio shows across America such as Wolf Blitzer-CNN, CNBC, NBC, FOX, INSIDE EDITION, CSI-Crime Scene Investigation, LARRY KING and CHARLES GIBSON-ABC just to name a few.
You can expect the most professional, honest, thorough, fair priced document examiner in the industry.
Ms. Hoeltzel studies in San Bernardino County, San Diego County, San Francisco County, San Joaquin County , San Luis Obispo County, San Mateo County, Santa Barbara County, Santa Clara County, Santa Cruz County, Shasta County, Sierra County, Siskiyou County, Solano County, Sonoma County, Stanislaus County, Sutter County, Tehama County, Trinity County, Tulare County, Tuolumne County, Ventura County, Yolo County, Yuba County, California, CA, Forensic Document Handwriting Examiners.